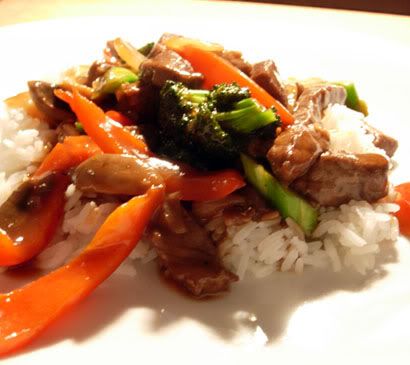 My first attempt to use lighting to enhance my food photo. I cut the flash, and put a light source in the background to create texture. Better, but the lighting needs some work. I also need to work on my positioning and props. Considering these things makes quite a difference!
This beef and broccoli recipe is from
Campbell's Soup
, called Orange Beef & Broccoli. You know I like simple, tasty and healthy!