Salmon is very versatile to cook with. Not only is it quick, and always tasty, you can use so many different ingredients to give it that extra zing. It can be pricey, but if you go to Costco and buy a big pack, ranging from $15-$20, slice it in meal size portions, and freeze them, you'll have a good 4 or 5 good meals out of it (for 2 ppl that is)!
So, for a while I've been making this broiled soy-maple glazed salmon...but I ran out of maple syrup. Since then, I've made broiled salmon with store bought hollandaise sauce. Blech. The sauce was way too overpowering over the salmon. This is it before pouring the sauce: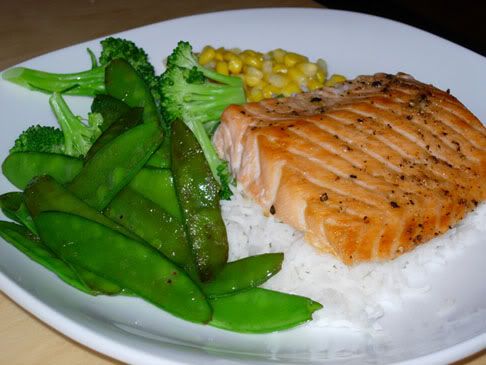 That was a couple weeks ago. Tonight, I made my last portion of salmon. This time, I tried a new recipe from
Chatelaine's March edition.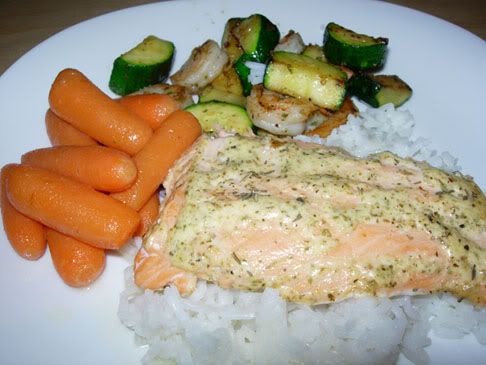 Mmmmm! I love it. A bit tangy from the lime, with a southern taste from the cumin and tobasco sauce. Because this portion was pretty small, I sauteed some shrimp and zucchini in garlic, S&P.